Welcome to University Services Rx Instructions
The Doctor needs your prescription or medical information to be sent to us as soon as possible.
You can either email or fax this information. We accept pictures or a printout from your pharmacy.
Our email address is rx@sendlabel.com
Our fax# is 215-904-4567
If you are sending pictures: Please write in the subject line: Your name, Doctor's name, and pharmacy phone number.
Take pictures of the label on your prescription with your smartphone. Please take pictures all the way around the bottle. This may be 3-4 pictures.
Please be sure the pictures show

Your Name
Name of the medication
Rx # (Prescription number)
Fill date
Pharmacy name
Pharmacy telephone #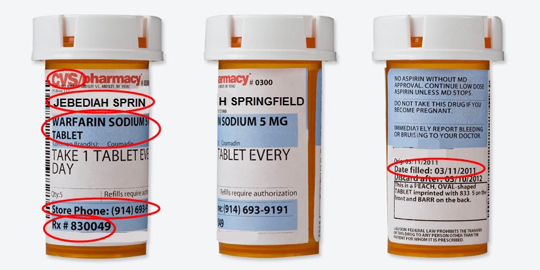 For Mail-Order Pharmacy, Kaiser Permanente, or VA Pharmacy, please include the following:
Your Social Security number and Member ID number
Your mailing zip code
Home telephone number
Rx # (Prescription number)
If you have any additional questions, please contact us at 215-637-6800 and option "0" to speak with the receptionist.
Thank you. Have a nice day!